Well, slowly going into bloom. This is the one I got for my last birthday and most of its flower buds fell off as it was struggling to acclimate at home (we didn't have this problem with the next two orchids). Then it went into bloom again last summer, and I never got around to posting any of those photos.
It hasn't opened any more flowers in the last two days - I blame that on the dark cloudy weather.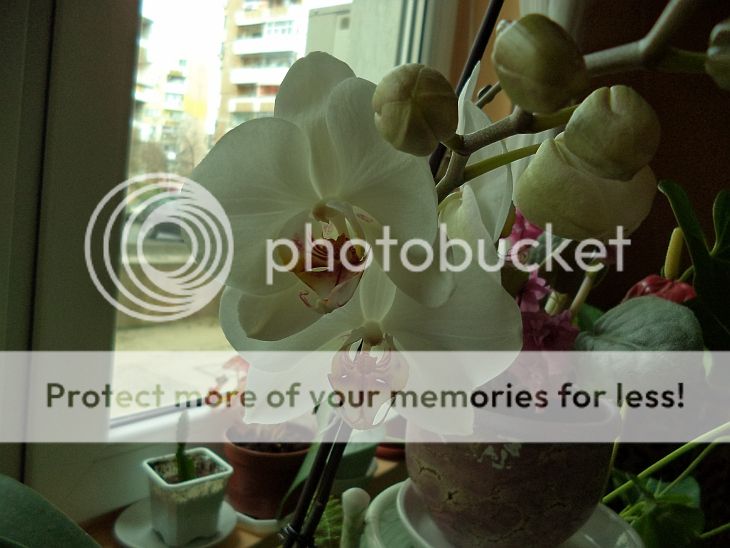 6 March: that bud in front in the photo above has now opened.
All three orchids together: